11 Jul

Sneaker City Guide Cologne

Reading the headlines about Cologne during the last year one could easily gain the impression that this city is a war zone. We live here and we can assure you that the opposite is the case. But the incidents from New Year's Eve 2015/2016 still resonate in people's minds. We won't deny this. But that's only a small fraction of our beloved hometown and – trust us – Cologne is as safe as any other major European city nowadays. Neither do we feel threatened nor do we feel unsafe. So take a walk with us through some neighbourhoods and let us introduce our favourite spots of Cologne.
The best start into the day is with a hearty breakfast. For many years we kicked off our weekend at Cafe Weissenburg (Weißenburgstraße 66), an unpretentious restaurant in the Agnesviertel. You can choose your favourites from a multiple choice menu. It's like building your own breakfast – we recommend the scrambled eggs with ham and cheese. It can get crowded on weekends and you won't find many tourists here. It's a place where the locals meet. We also recommend their brunch, which takes place once a month (usually on the first Sunday).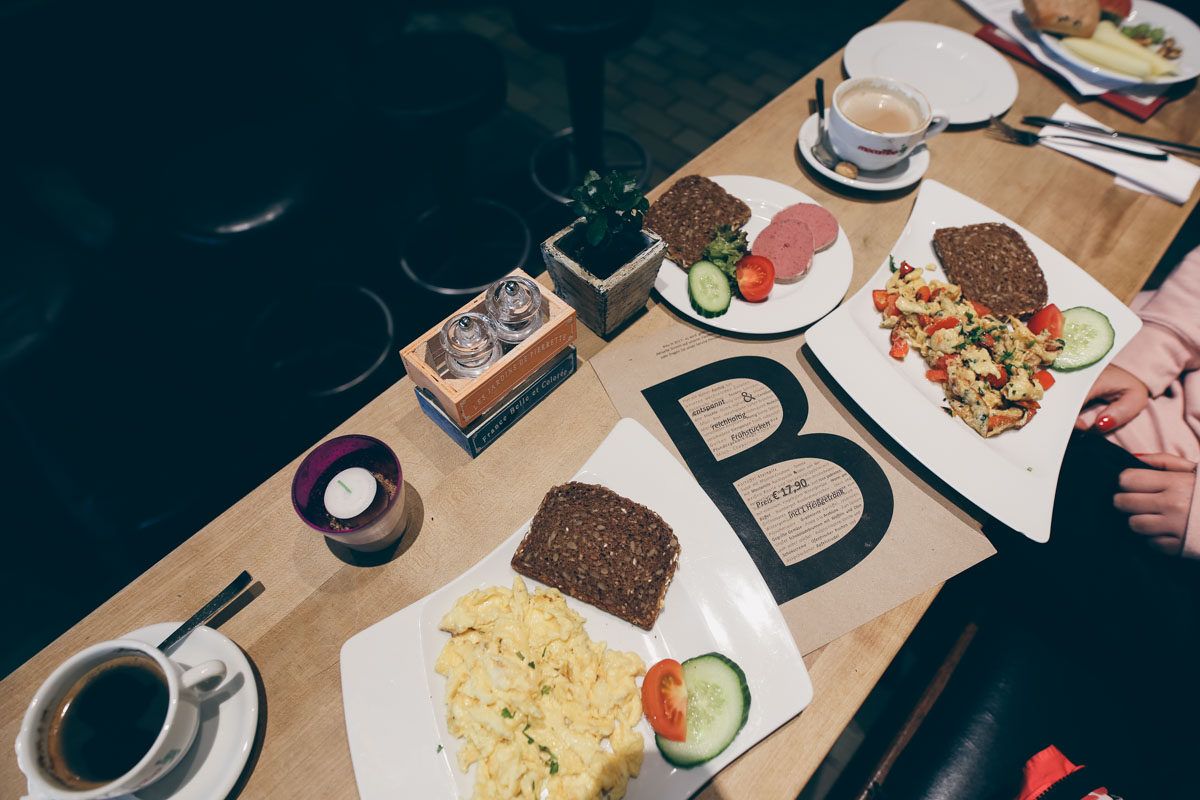 If you stay in multi-ethnic Ehrenfeld, you should consider Zeit für Brot (Venloer Str. 202). It uses the concept of a "design bakery" combined with a café that you can also find in other German cities like Berlin and Frankfurt. They bake their delicious breads in an inhouse bakery literally before your eyes. The taste and the freshness together with the strictly organic ingredients justify the above average prices for most of their breads, cakes and pastries. Zeit für Brot attracts a crowd of all ages with an elaborate concept of good food in a laid-back atmosphere.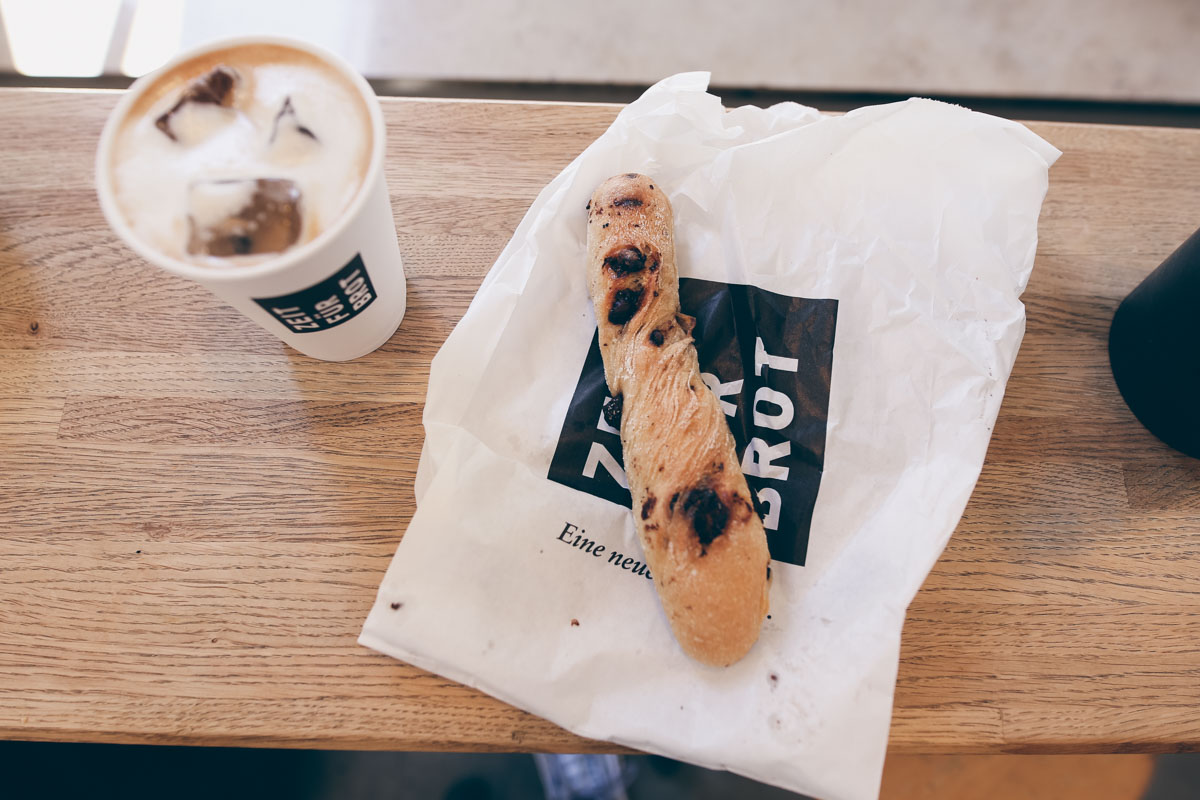 From Zeit für Brot it's only just a short walk to the wonderful historic Neptunbad (Neptunplatz 1), which was once Cologne's first public bath house. Today it is home to a big Asian sauna and bath area among other things. Find some time to relax on the sun deck or work out at the gym in a beautiful Jugendstil setting. Burning some calories doesn't come easier. Naturally you can also have lunch or a small bite at the adjacent restaurant/café (and add some calories again).
After breakfast, let's do the obvious things first. A short walk around the famous Eigelstein area, which used to be a red light district with many bars and night clubs some of which some remain until today, will lead to the central station and the world famous Kölner Dom (Cologne cathedral). This impressive building needs no further introduction. Here you can follow your touristic instincts. Take pictures and enjoy the view from above. But watch your step if you decide to ascend the tower! It's like a little workout after breakfast.
Walking straight ahead, leaving the Dom to your left you will see the entrance to a central shopping area around Hohe Straße and Schildergasse, where many of the big fashion retailers like H&M and Zara are located. You know what to get there – so no surprises. At the beginning of the Hohe Straße one of the biggest size?-stores (Hohe Straße 160 – 168) in Europe opened back in 2015. Their footwear selection is quite sizeable and includes many size?-exclusives. Here you can get the latest quickstrikes from Nike, New Balance "Made in USA" & "Made in UK" and also a broad selection of adidas Originals and Asics footwear. Take your time and have a browse!
Within spitting distance is the new JD Sports store (Hohe Str. 128-132). With its 3 levels and multiple well assorted brand areas the store offers a wide range of general sneaker releases and – like size? – many exclusives. It also boasts a large apparel section with brands like Champion and Ellesse, who made their comebacks recently. They were big during our childhood, which perhaps explains our crush. The British sneaker retailer apparently expects a lot from the remodelled shop. You can also find other major sneaker retailers like Snipes, Kickz and Office London on Hohe Straße.
The same thing could probably be said about the new Foot Locker/House of Hoops store (Schildergasse 84A) on Schildergasse. It's in the former adidas place. Perhaps you'll remember it from an earlier trip to Cologne. Foot Locker and its House of Hoops line need no introduction. When we checked the store on the opening day, we stumbled upon some nice restocks of NMDs and UltraBoost releases (some being FL exclusives). It's also a big plus that many of the employees are huge sneakerheads themselves.
Thanks to social media (especially Instagram) photography attracts more and more people nowadays. So perhaps you want to check out Foto Gregor Neumarkt 32-34) one of Cologne's biggest and oldest stores for photography equipment. If you find yourself at Neumarkt, which also marks the southern end of shopping street Schildergasse, you can't miss the Foto Gregor sign at the corner. Make sure to check their basement and the vintage cameras on display. Even if you can't afford them, those beauties will warm your heart.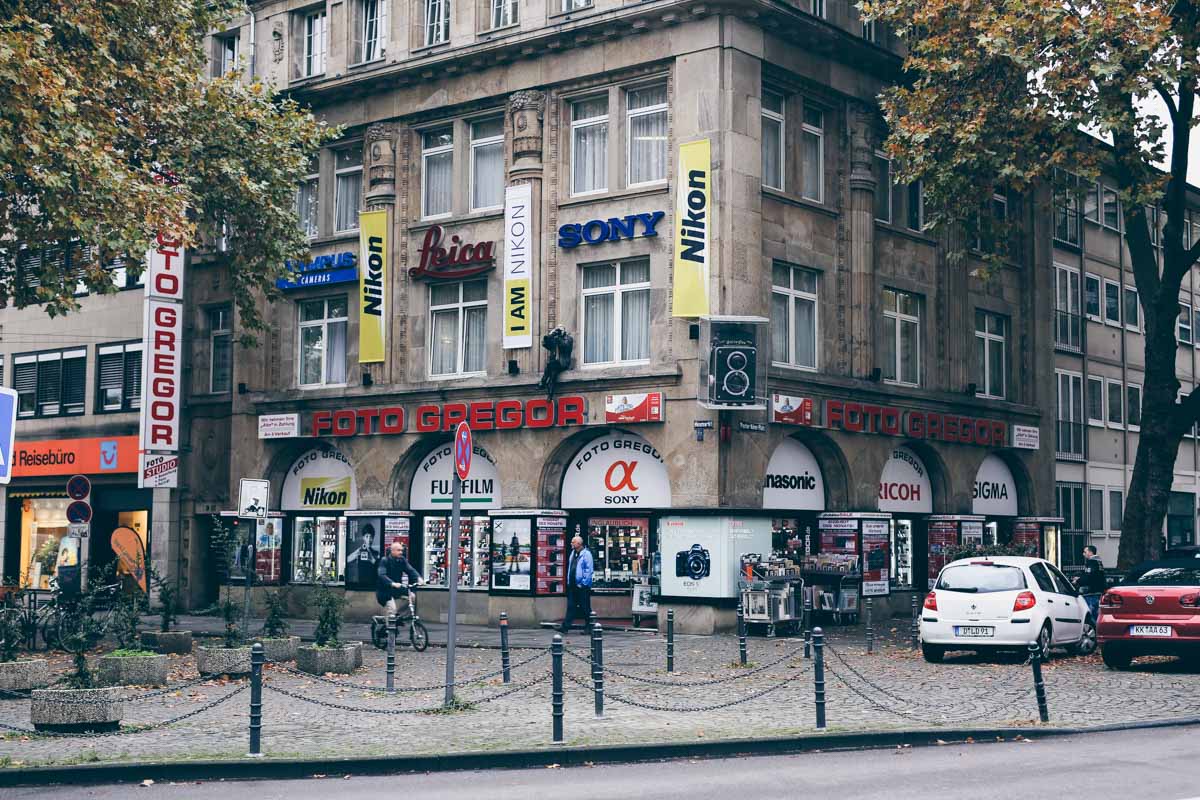 It's time for a quick lunch or some sweet treats with a good coffee. Both will be served at Miss Päpki (Brüsseler Platz 18) in the hip Belgisches Viertel (Belgian quarter). The small, cozy café at Brüsseler Platz offers food (try their quiche) as well as hot/cold drinks with lots of love. If it's too warm or crowded inside, you can also enjoy your latte or cake outside. Forget Starbucks, come to this place! Right next door is Pivot Skateshop (Brüsseler Platz 22). It's obvious what to expect here. If you appreciate Nike SB releases or other skate shoes, you might reward yourself with some nice pickups.
If you don't find anything at Pivot, not to worry. Our next stop is the one and only The Good Will Out (Händelstraße 41), Cologne's finest sneaker boutique. They have done collabs with New Balance and Asics and their footwear selection is excellent thanks to the highest accounts from Nike (Tier Zero), adidas (Consortium), Asics, Saucony, Puma and many more. Yeezy Boosts, NMDs, Asics collabs – almost every Saturday people queue at TGWO and their second store N/GH (just a short walk around the block, Jülicher Str. 14), which was just recently transformed into an art space with changing exhibitions and events. If there is something like the heart of Cologne's sneaker community, then it beats at TGWO. We love the guys and the place close to being our second home!
Literally next to N/GH is Cologne's one and only Sneakermuseum. It is owned and managed by the TGWO crew. The space itself is quite small, but the temporary exhibitions like the history of the Air Max 1 are always worth a visit. During the last months the space was dedicated to the fascinating adidas Futurecraft story. Did we mention that admission is free? The Sneakermuseum is usually only open to the public on Fridays and Saturdays (but closed at the moment, better check this before your visit).
We know it's probably too early for dinner, but as you find yourself now at N/GH and TGWO's Sneakermuseum, you are just some steps away from one of Cologne's (or even Germany's) best restaurants. Chef Maximilan Lorenz from L'Escalier (Brüsseler Str. 11) takes you on a culinary journey with his tasting menu (prices between 79 and 109 Euro), presenting traditional German cuisine with a modern twist. His charming, cosy restaurant offers a gourmet experience, great food and an excellent wine selection. Lorenz, who is only 26, was honoured 2016 by the world famous Guide Michelin. The critics gave L'Escalier a much sought-after star rating. We highly recommend making a reservation as the space in the restaurant is limited to only a few tables.
Perhaps you want to check some other stores before having dinner? Alma (Palmstraße 38) is quite a new name in town. It's a sneaker store only for girls and kids. With its focussed profile and a steadily growing selection of brands chances are good for Alma to establish themselves in the sneaker community. During our first visit we met a highly motivated team. Alma also hosts special events like readings from time to time.
If you walk further along the famous ring road "die Ringe" that runs along the stretch where medieval city wall used to be and that during night time turns into a party area for a young crowd with many bars, pubs and clubs, you will pass by a Cologne institution: At Café Wahlen (Hohenstaufenring 64) you can travel back in time to the 1950s. It's a place your grandma would immediately fall in love with. Since 50 or 60 years nothing seems to have changed here. Besides all the nostalgia they make delicious cakes and chocolates. And you can still order a "Kännchen Kaffee". Fuck that Pumpkin Spice Latte!
Another time warp awaits you at Flakes Corner (Bonner Str. 69) in Cologne's Südstadt. It's literally a cute sugar bomb and Germany's first Cornflakes café. Flake junkies can combine their own cereal mixtures from over 120 types of corn flakes and mueslis (not to be confused with healthy granola). From Captain Crunch to Coco Pops the decision is yours! Top off your bowl with different sweet toppings like Kinderschoko Bons, Oreo, Giotto or gummi bears and your choice of milk (with such exotic flavours such as Peanut Butter or Mint). Besides corn flakes the café also makes delicious waffles, milk shakes and cookies. And the guys sell many US candies that are otherwise hard to get in Germany. There's no time for regrets when you enter this sweet kind of heaven!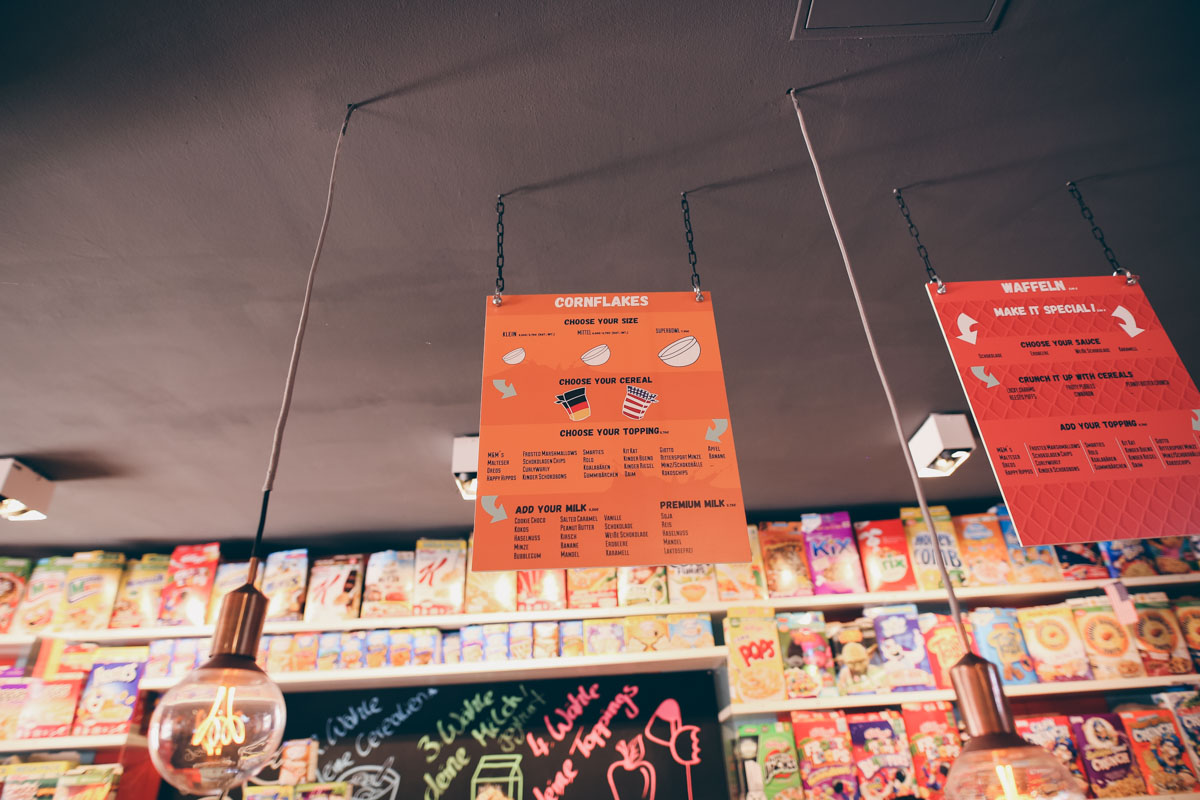 If your daily dose of nostalgia isn't satisfied after this, you might rush to Early Bird Records (Lindenstraße 77). Entering this store of vinyl dreams wil make you feel young again. We would call Early Bird our secret fountain of youth. Curated and owned by Cologne's Hip Hop fanatic Frank Schneider the store offers a big selection of mostly rare and original Hip Hop and Oldschool releases including many collector's items. Feel free to sink into Early Bird's unique vibes of vinyl classics.
In striking distance a new food spot has been drawing a crowd recently. The restaurant called "Sonder" (Lindenstraße 93) is a casual and yet chic place for every occasion. On weekends they offer a refined breakfast menu. Try their avocado bread with fresh lime and green asparagus. Or how about a healthy fruit salad with yoghurt? All small breakfast plates are meant to be shared. The coffee comes from Cologne's oldest coffee roasting facility Schamong Kaffee, which is also a big plus. Of course you can also have lunch or dinner at Sonder. It's a really cute and very cosy restaurant.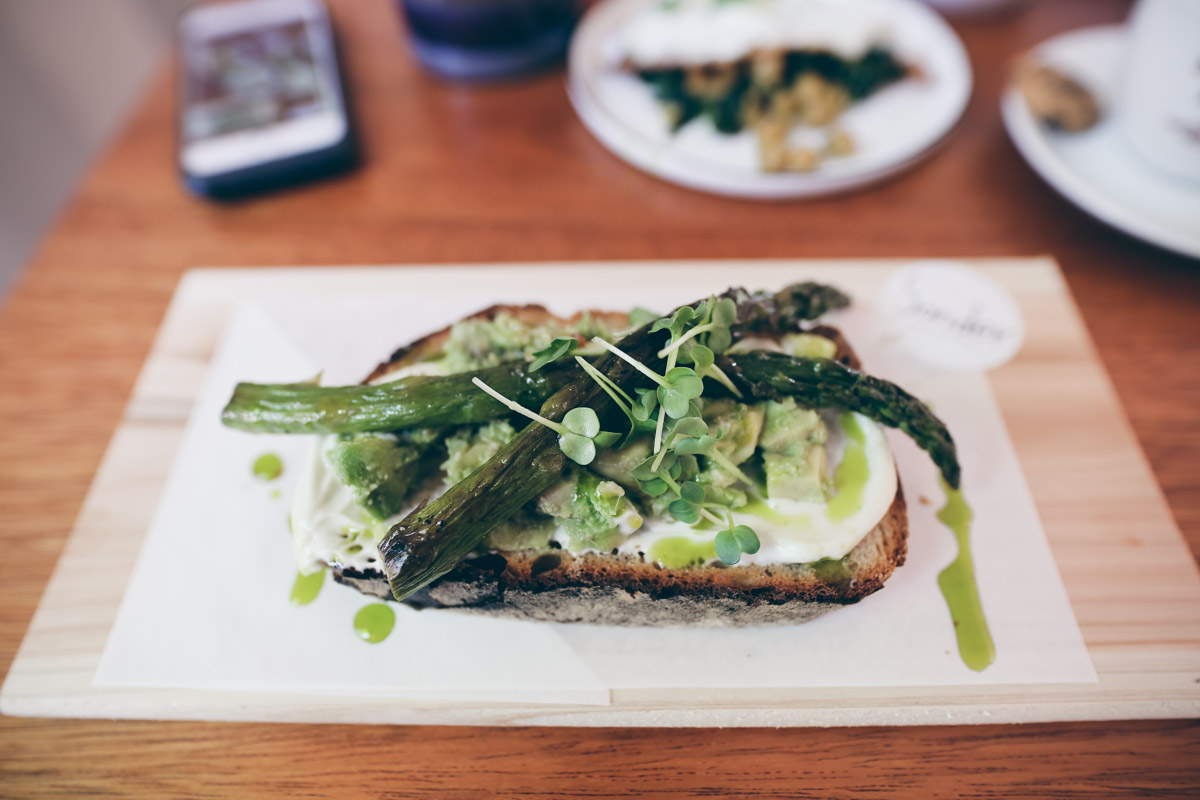 Now we are going back to the Belgisches Viertel for another store check. Release your inner Scandinavian's screams of pure joy at Schee (Maastrichter Str. 36). Find nordic styles and home accessories that are probably overpriced but also too nice to miss. If you can overcome this temptation, you are either broke or blind (no offense to blind people). Schee, who supply Sonder with their interior products, looks like an Instagrammer's wet dream.
Another hot spot for interior design connoisseurs is How we live (Beethovenstraße 15) located in the trendy Rathenau quarter. The store focuses on Scandinavian brands like Hay, ferm living, Normann Copenhagen, String among others. If your heart beats for elegant, minimalistic design chic, you will probably spend some money here. We love the easy going shopping experience at How we live and their ever supportive staff.
We now want to return to Ehrenfeld, which is easy to reach by bus or tram. Turn into Körnerstrasse with its cute shops and cafés. One of them is Ehrenfeld Apparel (Körnerstraße 73), an independent clothing brand from – of course – Ehrenfeld. They are well known in Cologne for their playful styles that borrow references from pop and streetwear culture. One half of Sneakerzimmer was born in Ehrenfeld and lived in this neighborhood for many years. So we are a little biased.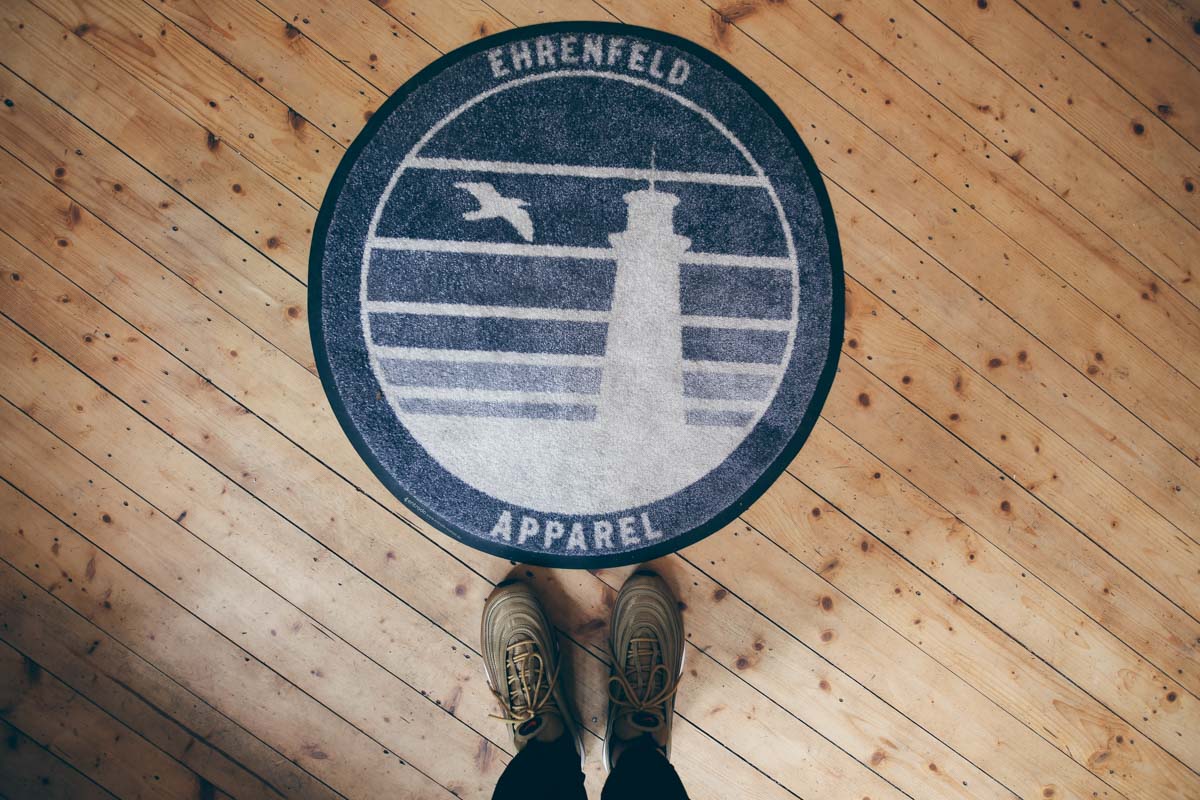 All coffee connoisseurs will probably cherish a stop at Van Dyck (Körnerstraße 43). "Echt Kölnisch Kaffee" is their tagline, a reference to world famous 4711 "Echt Kölnisch Wasser" eau de toilette. We won't call it a café. It's actually a roasting facility with a minimalistic, award-winning interior. You can either sit a bar while sipping your espresso or drink it like the Italians right next to the baristas. They only sell high quality, 100% organic coffee. They also do barista workshops. You could describe Van Dyck as Cologne's cathedral of coffee culture.
Fancy a meal like back in the day while having a good Kölsch? We guess a brewery (Brauhaus) is the place you're looking for! We won't recommend the usual suspects around the Altstadt – some might call them tourist traps. Instead, take the tram from Rudolfplatz (route 1, direction Weiden/Junkersdorf) and get off at Clarenbachstift in Braunsfeld. Just across the tram station you will find the old Marienbild Brauhaus (Aachener Str. 561). During the summer you can have some classic Cologne meals in the Biergarten (and a refreshing Kölsch of course). The food is heavy, delicious, honest and never lets you down. Meals like Sauerbraten, Rouladen and Schnitzel are German classics. And as an appetizer you have to taste the "Metthappen" (tartar on a roll).
Burgers are one of the biggest food trends, that's why you don't have to look long for a burger joint. They are literally everywhere. Skip the usual suspects and order your patty at Die Fette Kuh (Bonner Str. 43) Instead. This small grill in Cologne's Südstadt is always crowded, so take some time for your burger experience. We can assure you that it's worth the wait! Besides seasonal creations their menu offers something for everyone. What about a Teriyaki Burger or a Triple Cheese? Even vegetarians will be pleased with the veggie option. Ehrenfeld's Bunte Burger (Hospeltstraße 1) takes the veggie burger idea one step further. Originally a food truck concept they strictly do vegan burgers, which admittedly sounds pretty strange. But even people like us, who enjoy meat, will appreciate Bunte Burger's new and brave approach to "burger culture".
An always more than delicious choice is the cute wine restaurant Sorgenfrei (Antwerpener Str. 15) in the Belgisches Viertel (it's quite close to Schee). You can "build" your own dinner from different smaller dishes or just go with their four course menu instead. The food here is really special and can compete easily with famous gourmet restaurants. We'll guess that sooner or later the creative cuisine at Sorgenfrei will be awarded with their already much deserved star rating by Michelin. Besides a menu that changes with the seasons, you can always order their steak & fries classic. And as it is a wine restaurant, you don't have to worry about a perfect wine pairing.
Like any major city Cologne boasts its own Zoo (Riehler Str. 173). Even though the park is open to the public throughout the entire year, we recommend an evening tour during the summer nights. The zoo does guided tours after the closing time several times a week (only during summer months). You can register at the zoo's website. It's really pleasant to enjoy thevirtually empty park. And probably you will learn some things about the residents during your visit. Don't forget to see Cologne's most famous animal Hennes, the billy goat – mascot of Germany's best football team 1. FC Köln!
As the sun goes down, Cologne's nightlife wakes up. We are film fanatics so going to the movies is always a good option. The Residenz (Kaiser-Wilhelm-Ring 30 – 32) at Kaiser-Wilhelm-Ring is a luxurious movie temple. Relax in your big leather seat while drinking a glass of wine. The movie selection is a well-balanced mix between big Hollywood names and independent films. You can't buy popcorn or nachos at the Residenz, which is a big plus! Other nice movie theatres in Cologne are the Odeon in the Südstadt and the Metropolis at Ebertplatz (for originals). Movie geeks should also check out the Traumathek (Engelbertstraße 45), one of the last "oldschool" video stores with a special interest section, genre movies and forgotten cult classics. The associated café is very cute too.
Now we are ready for a good drink! Our suggestion for a memorable cocktail experience is the Suderman (Sudermanplatz 3) near Ebertplatz. It's a stylish yet very comfortable place with an exquisite spirits selection. The bartenders are deeply knowledgeable of spirits and they can prepare a drink exactly to your preferred taste. The Suderman and its sister institution Spirits (Engelbertstraße 63 near Rudolfplatz) are up there with the best bars in cities like New York and London. While you're sipping your drink, we would like to say goodbye. We hope you enjoyed the day with us in Cologne!
Wir haben diesen Guide ganz bewusst auf englisch verfasst. Unser Bericht soll mehr als nur ein kleiner Stadtführer sein. Wir möchten damit auch vor allem Menschen außerhalb Deutschlands ansprechen, die bereits einen Köln-Besuch planen oder mit dem Gedanken spielen, die Stadt zu besuchen. Manche mögen nach den zugegeben negativen Schlagzeilen der letzten eineinhalb Jahre ein falsches Bild von Köln haben. Wir fühlen uns hier bis heute sehr wohl und genau das soll hier zum Ausdruck kommen. Die allermeisten Kölner sind offene, tolerante und sehr großherzige Menschen. Hier soll jeder nach seiner Façon selig werden. Nur für Rassisten, Fanatiker und Chaoten ist in Köln kein Platz!