26 Dez

Sneakerzimmer meets Adam Handling (The Frog/IronStag/Eve Bar)

In our latest issue of "Sneakerzimmer meets", we packed our bags and traveled to London. It's a place where we immediately realize how small and sometimes boring Cologne could be (no offense, as we've lived nearly all our lives in Cologne, so we can appoint ourselves as judges). London, like New York or Tokyo, simply plays in the Champions League of all good things in life: fashion, music, style, bar culture and of course, fine dining. That's one of the reasons why the city never gets boring. Every time we discover something new, unexpected or completely freaky and we meet people that stand their ground successfully in this intensely competitive environment. So may we introduce Adam Handling?
If you live outside of the UK or if you're not familiar with London's culinary scene, you might have some questions now. Adam is one of the most ambitious and successful young chefs of the whole UK. At the age of 30, he already operates two restaurants, two bars and one café. In a few months, he will open his third restaurant in the Chelsea area (the hotel/restaurant will be partially located in Oscar Wilde's old residence). Adam's background is nothing short of impressive. He became the youngest head chef ever at the famous Fairmont St. Andrews luxury hotel in Scotland. You better don't google the hotel rates for this venue. Adam has been awarded "Scottish Chef of the Year" and won the "Food and Travel Reader Awards" for its first own restaurant. The success of Adam's Frog E1 restaurant in Shoreditch opened simultaneously new doors. After finding investors for an ambitious business plan, Adam's main workplace was relocated to Covent Garden, where he operates the flagship restaurant Frog by Adam Handling on Southampton Street.
We will come back later to that place close to culinary heaven but in the meantime we meet Adam at its second venue near Hoxton square in Shoreditch. Since this summer, Frog Hoxton offers Adam's refined cooking techniques in a casual and yet very stylish environment. The latter is attributed to the graffiti-covered walls and provocative street art. Despite a very tight schedule and numerous duties, we meet a chef that seems relaxed and stress-relieved. Just the same impression we got the other night, when we watched Adam directing the kitchen crew of his Covent Garden restaurant. Adam already knows that we can't say no to a good drink so he invites us to his bar next door. Iron Stag is a whisky bar with a modern twist. Especially women are sometimes afraid of whisky or whisky-based drinks, as told by Adam. So he and his bar team wanted to make the spirit more approachable, resulting in various creative whisky cocktails and a cozy bar interior appealing to both sexes.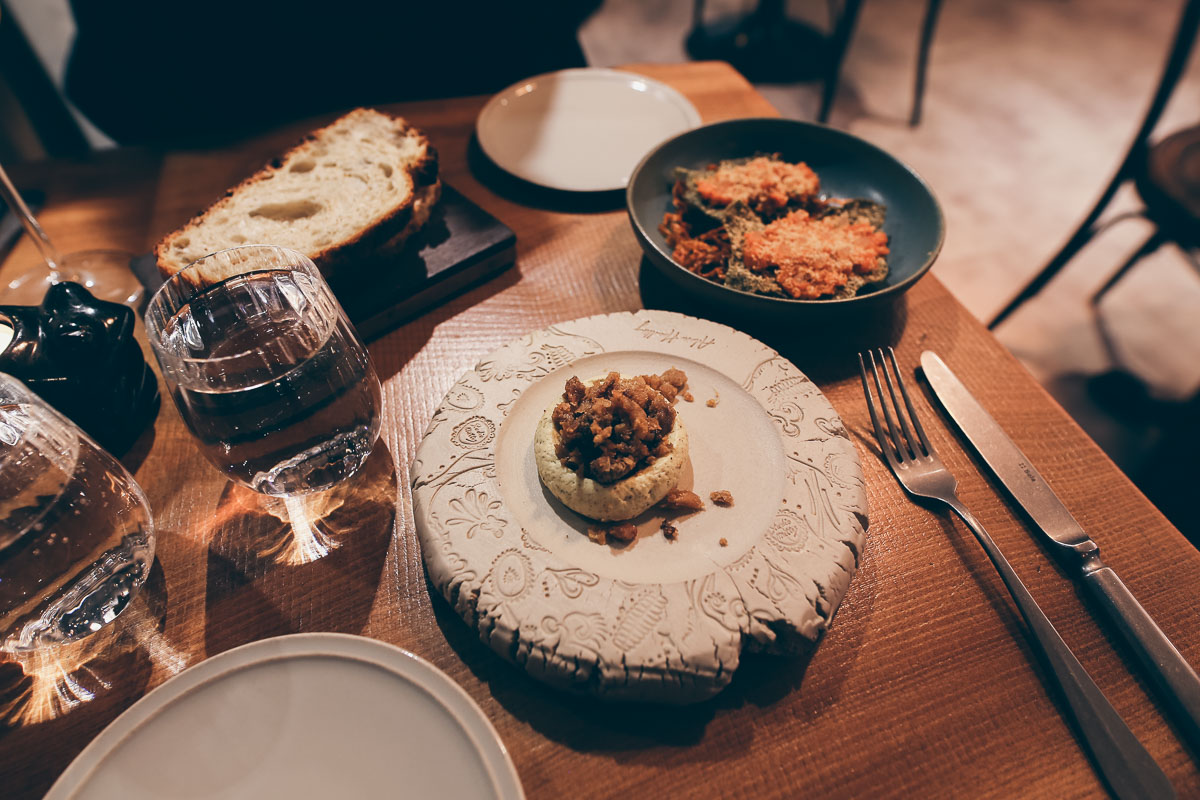 We completely understand this philosophy, which is implemented in every detail of Iron Stag's speakeasy vibes. Hence, the dimly lit bar already owns our hearts. Live jazz music on Friday and Saturday nights is another plus. If Iron Stag would be a movie, it's definitely a feel good movie for adults. Being a fan of designer and director Tom Ford, Adam has created a place for "Nocturnal Animals". "I love good food, drinks and expensive shoes.", he admits. Wearing sublime leather shoes by Ermenegildo Zegna might be a proof for his statementthe latter. "I have more shoes than my misses" Adam adds with a big grin. He doesn't know how many pairs are in his closet, but neither do we. His bias for bold art might also reflect his easy going and creative personality. Influenced by Japanese cuisine, he established a modern cooking style that blends the world of fine dining with a more casual setting. You don't dress to impress at an Adam joint, but of course you feel free to do so as we noticed ourselves.
It's the eclectic mix of fine food, great drinks, modern design and art that distinguishes Adam's restaurants from its peers. Also the word "sustainability", which sadly becomes an empty phrase nowadays, is filled with substance thanks to Adam's progressive understanding of entrepreneurship. Bean & Wheat is a zero-waste café on the back side of his Hoxton restaurant. The aim was to use all of The Frog's food waste for their baked goods. Other than that, Adam wanted to establish a new coffee spot, where you can sip your coffee in a nice atmosphere. We can confirm that this aspiring concept works. Take their cappuccino for example – nothing short of perfect indeed. In addition, Bean & Wheat offers a wide selection of beers (officially there are more than 200 different beers). The ones on tap are made inhouse by the chefs Stephen and Johnny. Kudos to those guys!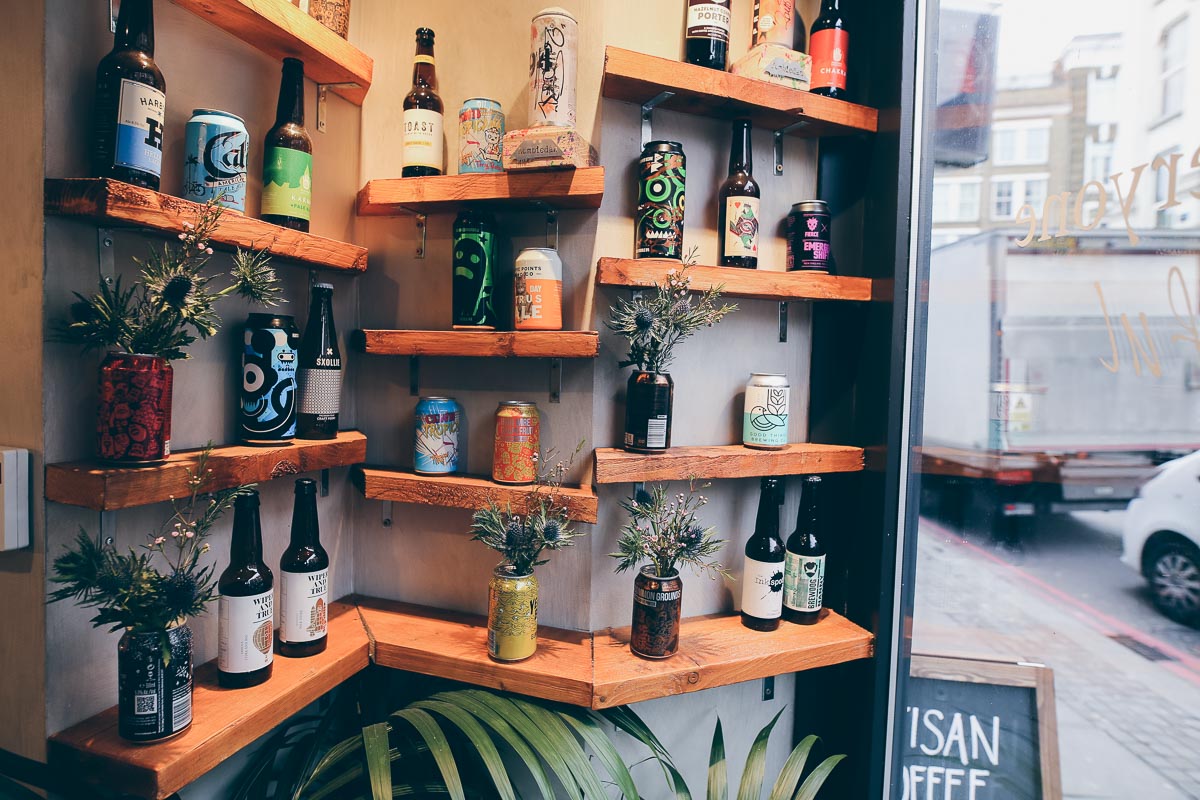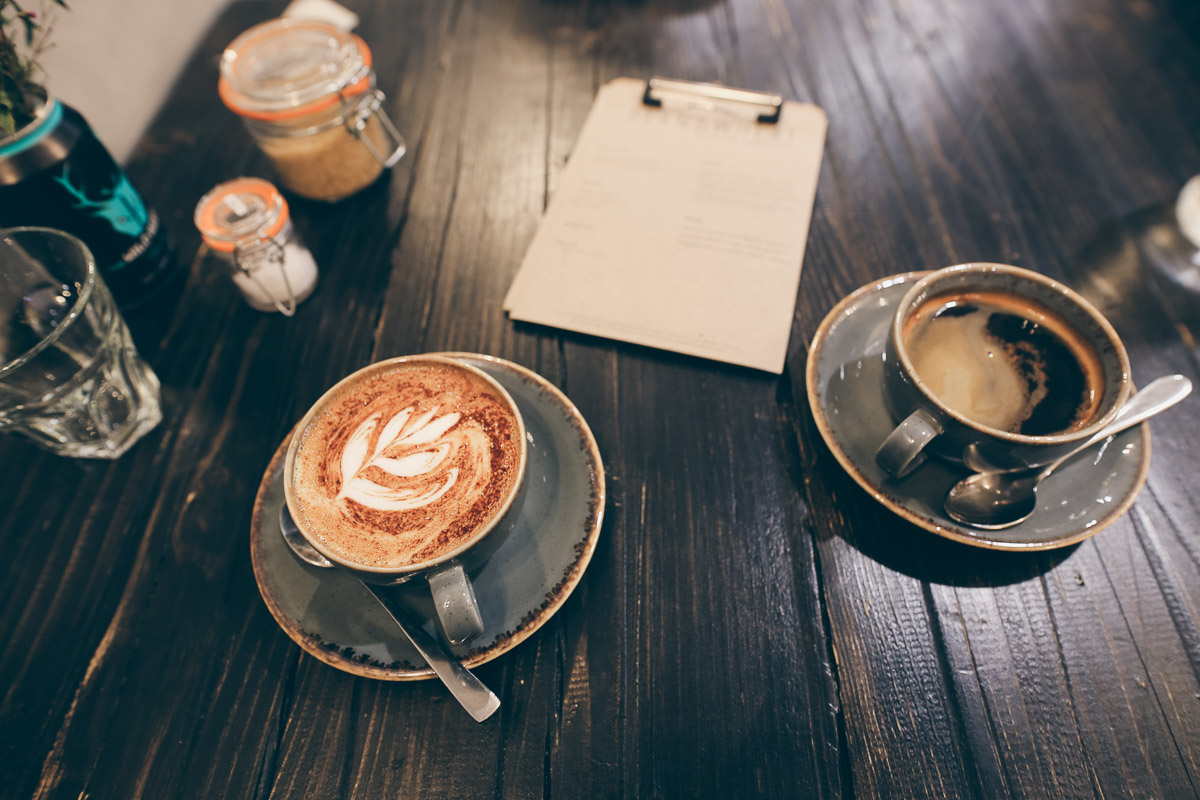 After having dinner at Frog Hoxton, where you should order the bread with the chicken butter, the fried brussel sprouts, the pork belly and the deliciously cooked venison (not to forget all the desserts), Adam invited us to Covent Garden the next evening. His flagship restaurant is a place for a special occasion or just a great dinner perhaps once or twice a year. As most of the tables are fully booked many months in advance, it's quite a challenge to see Adam and his team preparing delicious courses one after another in the open kitchen. We recommend the seats at the counter. The restaurant's elaborate design is another winner, especially the idea to group all tables towards the kitchen, so every guest can experience the dedicated work of the highly engaged Frog crew. Besides ordering some dishes from the Á la carte menu, you can choose from a 5-course tasting menu or simply go with Adam's personal favourites. Either way you won't be disappointed! When doing a Lamb Wellington wrapped in Haggis, Adam pays homage to his Scottish roots. Despite combining culinary influences from all over the world, he hasn't forgotten where he came from.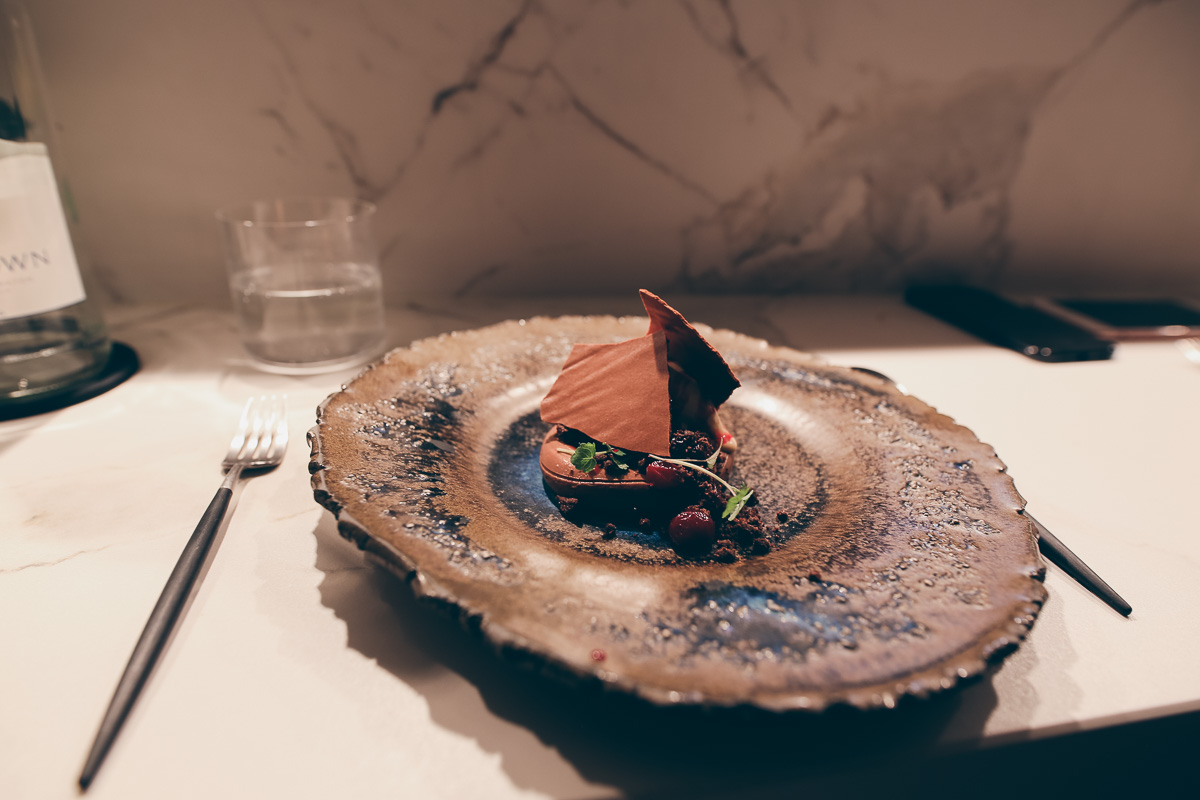 The same warmth and hospitality applies to Adam's last project. The Eve Bar is a sexy and also a little mysterious cocktail bar next to the Frog restaurant. Situated in a dark basement with multi-coloured church windows (what a nice design feature), it's pretty close to the perfect date spot. And of course the skilled bartenders make you a drink that matches those of London's other top bars. If you're into fruity cocktails, just order an "Adam's Apple" and be happy. We can't wait to see what idea/project Adam will tackle next. When you're in London, make sure to check at least of one his restaurants or bars. We're pretty sure: This frog is aiming for its next big leap!