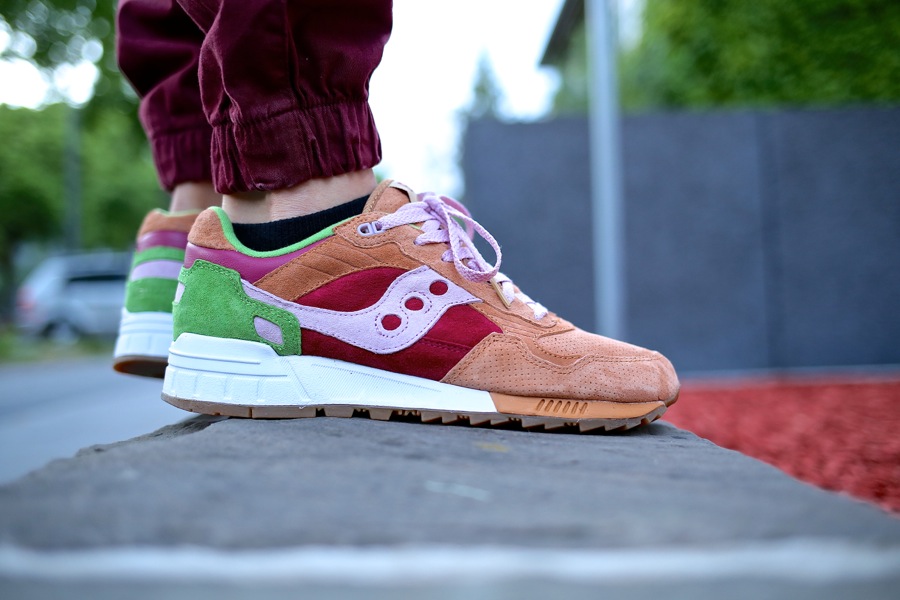 12 Mai

Saucony x END. "Burger" – A Taste, you won't forget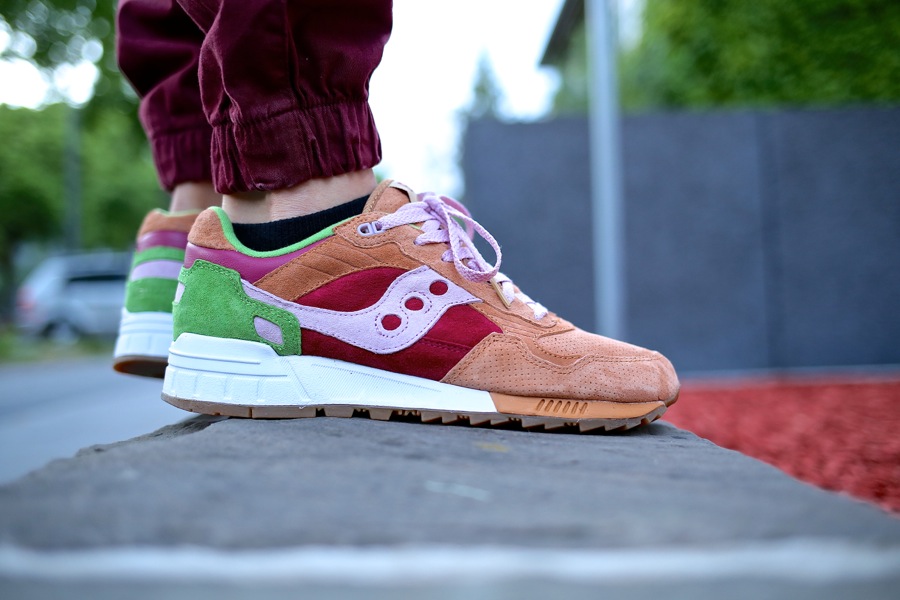 You like burgers? You love shoes? If your answer to both questions is "yes", you will probably fall in love with this collabo. Newcastle's END. (Clothing) developed a great and – most of all – quite original concept for a sneaker that hasn't been done before in that quality. Of course the idea of a food inspired sneaker is not so new – just think of the famous Air Max 90 x DQM "Bacon" or last year's SNS x Reebok Pump "Punschrulle". But the guys at END. went one step further for their first Saucony project. The result is convincing and elaborate in many aspects.
First of all they choosed the Shadow 5000 for their idea of a burger look-alike sneaker. In our view it's one of Saucony's best running silhouettes. As burgers got more and more popular outside the typical fast food crowd during the last years, one could draw some interesting parallels to the evolution of the urban sneaker culture. Burgers and running shoes seem to be omnipresent nowadays (we leave the decision up to you if this is a favourable development or not). The colorway is an evident reflection of a tasty burger – consisting of a white bread bun, the patty, crispy bacon and some green add-ons. Even if you don't know where they took their inspiration from, you will get a strong clue with this fresh color scheme.
The upper is a mix of perforated nubuck, suede and some leather elements, resulting in a premium look and feel. We are really happy with the overall quality of the shoe that hasn't any visible flaws like gluestains or poor processed parts. Unfortunately this is no longer a matter of course in the sneaker business. The shoe speaks for itself, for sure. But what's a real burger without the right sauce and wrapping? Both things can be found here too. The custom boxes and tissue papers are a evident sign of this very constisting concept. And if you decide to open the two little sauce sachets – choose between mayo & BBQ sauce –, you can change the look of the sneaker with two additional lace choices (as you can change the taste of a burger with a different sauce or topping). We prefer the pink laces for now.
The little pins are also a nice extra that completes one of the best limited releases so far this year. It's also nice to see that not only Asics and Nike get a lot of buzz for a SMU. Together with their burgundy Insta Pump Fury the people at END. released two very strong collabos in quite a short time. What will be next? We hope to get some clues soon.
E. & M.